For those interested in food and drink, autumn is probably the best time to visit Italy. From Trentino in the north to Sicily in the south, the entire country is filled with festivals and feasting, from September to November. These '
sagre
', celebrating fantastic local produce, are usually held over a weekend and the whole town joins in the party atmosphere. The streets are filled with stalls and tables, with everyone cooking and selling typical dishes made with whatever they happen to be celebrating. There's always a glass or two of good wine from the area to accompany the food as well - I mean, you may be eating on the hoof, off paper plates but certain dining rules must be upheld!
If you are visiting Italy in the autumn, it's definitely worth finding out what's going on in the local area as I guarantee you'll be able to find something. There are
sagre
dedicated to almost everything: some are based around single ingredients such as chestnuts, olive oil, honey, wild boar; others focus on a typical dish like risotto, gnocchi or pesto. One of my favourite is held in September in Asti, Piedmont and it celebrates a variety of local produce so you can try delicious tagliatelle with the famous Alba white truffle, beef braised in Barolo, risotto with porcini... It's a wonderful way of trying excellent food without paying restaurant prices. Another great
sagra
celebrates the end of the wine harvest in Bardolino on Lake Garda. You pay a few euros at the beginning to buy a glass which you hang around your neck in a specially made box. You then use this glass to sample the different wines from various producers who thoughtfully also prepare some local dishes to accompany the wine. It's all great fun but obviously much better if you can make sure you don't have to drive at the end of the day.
This pasta dish is a recreation of something I tried in the
Sagra del Pesce Spada
(swordfish), held at the end of August in Gallipoli in Puglia. It's fresh and flavourful from the tomatoes and herbs, with chunks of meaty, succulent swordfish. It's a perfect dish for late summer but I thought I'd sneak it in before the weather gets too cold, using the last of the tomatoes from my parents' greenhouse.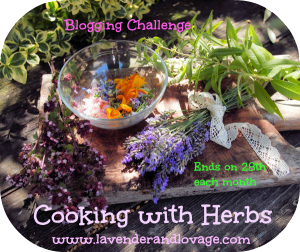 I'm also sending it to Javelin Warrior's wonderful weekly challenge which encourages everyone to cook from scratch,
Made with Love Mondays.
RECIPE
350g spaghetti
2 tablespoons extra virgin olive oil
300g swordfish
1 garlic clove
half a glass dry white wine
250g cherry tomatoes, roughly chopped
a bunch of parsley, chopped
a teaspoon dried thyme
a pinch of dried chilli flakes
salt and freshly ground pepper
Remove any skin from the swordfish with a sharp knife and cut into chunky strips, about 2cm x 1cm. Lightly squash the garlic clove, making sure it stays intact and heat with the olive oil in a large frying pan. When it just starts to colour, discard the garlic and add the swordfish. Fry quickly for 2 minutes, then add the wine and let it evaporate for a minute or so. Add the cherry tomatoes and some salt and pepper and cook together for a further 2-3 minutes. Finally, add the parsley, thyme and chilli flakes.
In the meantime, cook the pasta in salted water according to instructions.
When the pasta is al dente, drain quickly and mix all together with the swordfish sauce.