Autumn has arrived so I thought I'd mark the occasion with this wonderful pasta dish. Walnut sauce (salsa di noci) originates from Liguria and is traditionally prepared in autumn when the nuts are harvested. It has a delicate taste but is rich and filling at the same time, perfect for colder evenings, with the added benefit of being full of healthy omega-3.
Every village and town has a slightly different way of making the sauce but all recipes include bread and milk. I've used the sauce with penne here but you can use any pasta you want really; in Liguria, it's usually served with filled pasta.
As it's a great way of using up leftover bread and milk, I'm sending this over to
Foodie Quine
, this month's host of No Waste Food Challenge, overseen by Elizabeth at
Elizabeth's Kitchen
.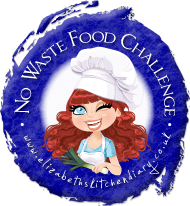 RECIPE
30g bread, without crusts (you can use white, wholemeal, or whatever you happen to have)
160ml whole milk
160g shelled walnuts
1 clove garlic
20g pine nuts
30g parmesan, grated
4g marjoram
3 tablespoons extra virgin olive oil
Start by roughly tearing up the bread and place in a bowl with the milk, leaving it to soak.
Put all the other ingredients (walnuts, garlic, pine nuts, parmesan, marjoram and oil) in a food processor and whizz together until smooth.
Remove the bread from the milk, squeezing out any excess and add to the food processor. Pulse to mix everything together.
Add salt to taste and thin it down with the leftover milk if you think it's too thick.
Serve with any kind of cooked pasta. It's also nice spread on toasted bread.