These were a constant feature of family gatherings when I was growing up. I loved everything about them, but particularly the name. I have no idea where it comes from but that's what they were known as in our family and that's what I will continue to call them.
I've already written about my Aunt's seemingly unending recipe range for little cakes, bars and slices (see
here
for another of her delicious bakes) and sure enough, Sydney Specials originated with her although they were made by all branches of our family.
There are a number of reasons why you should try these: they are ridiculously easy to make, they taste really good, somewhere between a cake and a biscuit, and everybody loves them, young and old alike. Please don't be put off by the fact that cornflakes are one of the ingredients - you can't taste them or see them really, they just add a pleasing crunch.
The ease with which they are made, their universal popularity and the fact that they are covered in chocolate make them ideal for selling at cake stalls so I'm sending them over as a second entry to this month's Tea Time Treats Challenge, with the
theme of Cake Stall Cakes, run by Karen of
Lavender and Lovage
(this month's host) and Kate at
What Kate Baked
.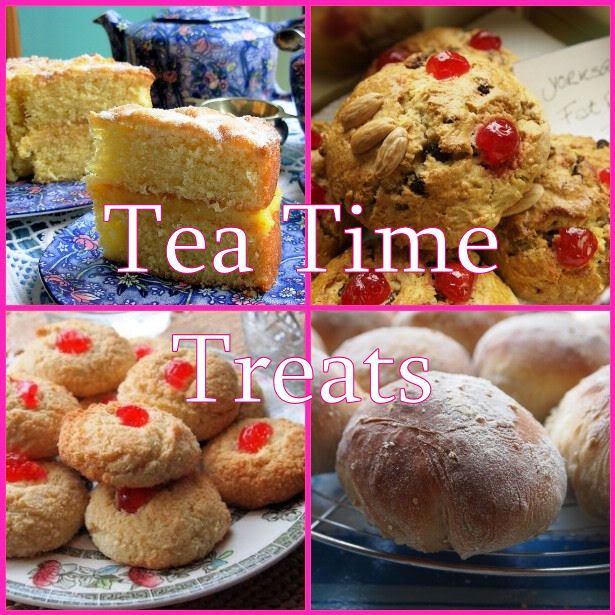 RECIPE
175g butter
110g soft brown sugar
25g cornflakes
50g dessicated coconut
1 tablespoon cocoa
150g self raising flour
pinch salt
200g milk chocolate for the top
A baking tin, 17 x 26cm approx, greased and base lined with greaseproof paper

Preheat oven to 160°C
Melt the butter and sugar together over a low heat. Add the rest of the ingredients and mix well.
Pour and press evenly into the prepared tin.
Bake for 20-25 mins. Remove from the oven and leave to cool in the tin.
Melt the chocolate and pour over the top.
When cold, cut into squares or rectangles as you prefer.