While I think that traditional fish and chips has its place, I certainly don't think that deep-frying cod in this way shows off the firm, flaky texture to its best advantage. In this recipe for Livorno-style cod, the fish is simmered gently in white wine with fresh tomatoes, black olives and capers. The addition of garlic and oregano gives added depth of flavour. Like so many fish dishes, this is simple to prepare, healthy and full of flavour. The end result is a real taste of the Mediterranean with beautifully cooked cod, firm yet moist, and a wonderful, rich sauce from the wine, olive oil and herbs that develops while cooking. I tend to serve this with just a simple green salad and some crusty bread to mop up the delicious juices.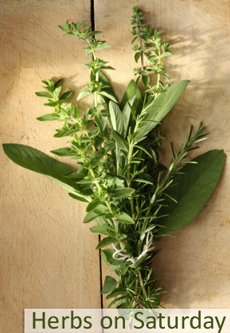 I'm also sending it to Javelin Warrior's wonderful weekly challenge which encourages everyone to cook from scratch,
Made with Love Mondays
.
RECIPE - serves 2
400-500g cod loin or fillet, as thick as possible
plain flour
2 teaspoons dried oregano
1 clove garlic, crushed
1 onion
8 black olives, halved
1 tablespoon capers
250g cherry tomatoes, halved
2 tablespoons olive oil
250 ml dry white wine
1 teaspoon fresh oregano, roughly chopped
Finely chop the onion and sweat gently in a large frying pan (one with a lid) for about 7 minutes in a tablespoon of the olive oil until translucent but not coloured.
While the onion is cooking, you can prepare the fish. Cut the cod so that you have about 4 smaller fillets. Sprinkle the dried oregano over the cod, pressing it in slightly. Repeat on the other side. Put some flour onto a plate, season with salt and pepper, then flour the cod on both sides, knocking off the excess.
When the onion is soft, remove from the frying pan with a slotted spoon. Add a little more olive oil to the pan and turn up the heat to medium. Add the cod and brown on both sides until a nice, golden colour.
Put the softened onion back in the pan with the cod and add the wine, olives, tomatoes and capers. Put the lid on and cook over a low-medium heat for about 20 minutes or until the cod is cooked but still moist.
Add the fresh oregano and season with salt and pepper to taste.
Serve with crusty bread.