I'm quite a romantic person - I love walking hand in hand along the beach on a balmy, moonlit evening; I nearly always light candles for the dinner table; roses and chocolates are, without fail, enthusiastically received and I'm always pathetically happy when Elizabeth and Mr. Darcy finally get together in the end.
Despite all this however, Valentine's day just doesn't really do it for me. I think it's a combination of the aggressive commercialisation coupled with the forced romance of the day itself. Surely, true romance is a spontaneous thing. I certainly know that when I think of romantic moments in my life, it's the unexpected gestures that come to mind - GL battling through snowdrifts and thorny bushes just to rescue my ski glove that had fallen from the chair lift we had been on (he came back bloodied and bruised but holding the glove triumphantly aloft); getting back from work and finding my room filled with hundreds of daffodils; GL carrying a big, old, heavy television up six flights of stairs (no lift) so that I had something to watch when I was ill.
That said, I don't hate the day and I have to admit to having a weakness for heart-shaped biscuits and chocolates. These ones are chocolatey, light and crisp, with a hint of hazelnut in the background. I had intended to sandwich them with nutella but actually, they are perfect just as they are.
There are several challenges this month that I'm sending this over to.
These definitely fit into the general love theme for February, so I'm sending this off to
Dolly Bakes
(this month's host) and
LauraLovesCakes
for her Calendar Cakes - Oh L'amour.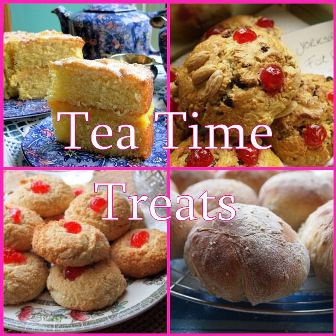 The theme for this month's Tea Time Treats is chocolate; the challenge is hosted by Karen (this month's host) at
Lavender and Lovage
and Janie at
The Hedgecombers.
I am also submitting these to Lets Cook Sweet Treats for Valentine with Nayna over at
Simply Food
.
As GL was the main lucky recipient of these, I am also entering it into the
Four Seasons Food
challenge with Anneli Delicieux (this month's host) and Louisa at
Eat Your Veg.
The theme this month is Food From The Heart.
RECIPE
35g blanched hazelnuts
165g butter, room temperature (I use salted but you can use unsalted if you prefer)
110g caster sugar
180g plain flour
20g cocoa
half teaspoon of vanilla extract
Pre-heat the oven to 170°C
Place the hazelnuts on a baking tray and roast in the oven for 8 minutes (use the timer!) and allow to cool. Place the nuts in a food processor and pulse until finely ground.
Either by hand or in a mixer, mix the butter, sugar and vanilla until combined. Sift the flour and cocoa together and then add to the butter mixture. Finally add the ground hazelnuts and mix until the dough comes together. Shape into a rough disk, wrap in clingfilm and chill for about 30 minutes.
Flour a work surface and roll the dough thinly. Cut out the biscuits with whatever cutter you prefer, then place on a baking tray lined with greaseproof paper.
Bake in the oven for about 15 minutes (depending on the thickness of the biscuits) and then move to a wire rack to cool.