I love cake with fruit in; by that, I don't mean 'fruit cake', although I love that too, or cakes layered or topped with fruit, I mean cake with bits of fresh fruit in the batter. Apple cake is a particular favourite of mine (see
here
and
here
for two recipes) but it's obviously an autumnal cake whereas I wanted something in a similar vein but that would celebrate this beautiful weather we're currently enjoying. With the plethora of gorgeous soft fruit we have available in summer, it took much deliberation before deciding on a mixture of raspberries, strawberries and blueberries. Summer in a cake - what more do you want?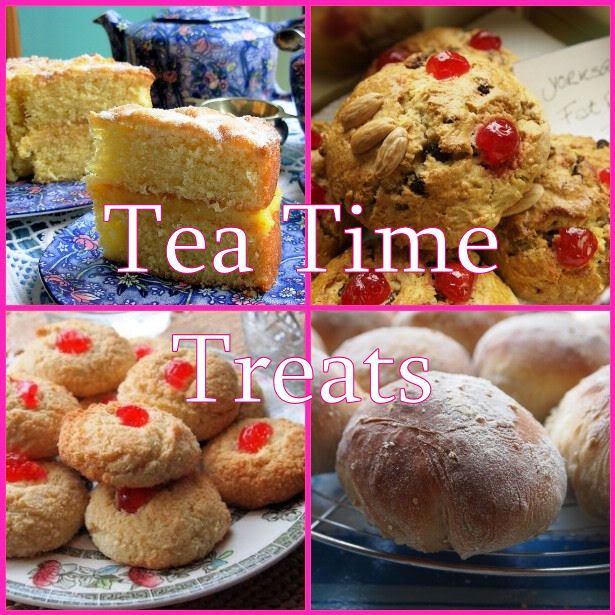 It's going to Javelin Warrior's wonderful weekly challenge too,
Made with Love Mondays,
which encourages everyone to cook from scratch.
Finally, I'm entering it into Calender Cakes, run by Rachel from
Dolly Bakes
and Laura
(this month's host)
from
Laura Loves Cakes.
The theme is Fruity Bakes.
RECIPE
200g butter
200g caster sugar
200g self raising flour + one tablespoon for the fruit
180g raspberries, strawberries and blueberries (roughly 60g of each fruit)
3 eggs
zest of one lemon
Pre-heat the oven to 180°C
Grease and base line a round cake tin, 22cm diameter
Wash and prepare the fruit.
Cream the butter and sugar together. Add the eggs one at a time, whisking well after each addition. Sieve the flour and fold in. Toss the fruit in a tablespoon of flour (this prevents it from all sinking to the bottom during baking) and fold in to the cake batter along with the grated lemon zest.

Spoon the mixture into the prepared tin, smoothing the top.
Put in the oven and bake for about 45-50 mins or until the cake is cooked and golden brown on top. It takes longer to cook than a normal sponge cake because of the addition of the moist fruit.
Remove from the oven and leave to cool in the tin for about 20 mins before carefully turning out and leaving to cool on a wire rack.
This cake makes a perfect pudding eaten still warm from the oven, served
with
crème anglaise. As a cake, it's wonderful too and in fact tastes even better after a day or two - very handy for a summer picnic.