I loathe the sort of panna cotta that you get in most restaurants, that over-sweetened, very firm, almost rubbery white sphere. For me, it should be soft and very wobbly, with only just enough gelatine to hold it together. I find the all-cream versions too heavy; the perfect ratio for me is half milk (full-fat of course) and half double cream. However, if you prefer a creamier version, just up the cream to 300 ml and reduce the milk to 200 ml. See the recipe for a note about the sugar too.
Lavender adds a delicate, flowery note that works well with the rich creaminess of the panna cotta and is ideal for summer. A more traditional one can be made by replacing the lavender with a teaspoon of good vanilla extract. I urge you to try making this. It takes just minutes to prepare and it's perfect for entertaining as it has to be made the day before and left in the fridge to chill. Also, everyone loves it, even those (like myself) who don't usually like panna cotta.
I'm entering this into the Tea Time Treats Challenge, with the
theme of Ice-Creams, Jellies and Chilled Desserts
, run by Karen of
Lavender and Lovage
and Kate
(this month's host) from
What Kate Baked.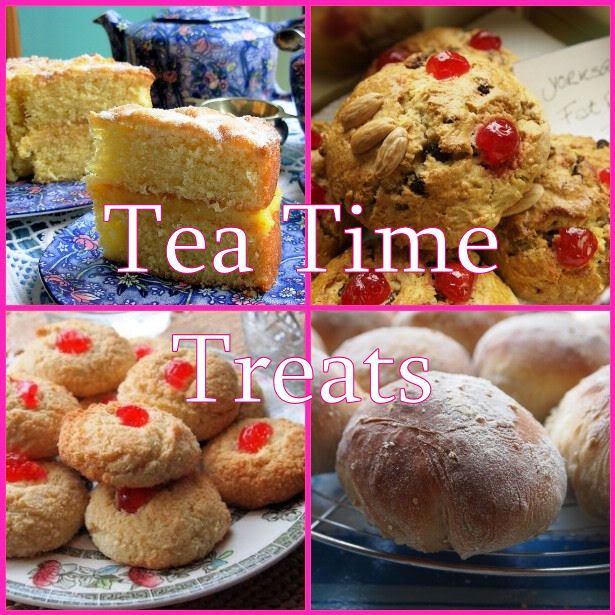 As it uses lavender, I'm also sending this over to Karen from the wonderful
Lavender and Lovage
for her extremely popular challenge,
Cooking with Herbs
(formerly known as Herbs on Saturday).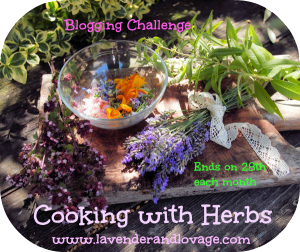 RECIPE
250ml double cream
250ml full-fat milk
60-70g caster sugar (I use 60g as I don't like it too sweet but you can increase the amount of sugar if you prefer)
4g gelatine leaves
1 teaspoon of dried lavender (usually labelled 'for culinary use')
Put the gelatine sheets in cold water to soak.
Put the milk, cream, lavender and sugar in a saucepan and heat gently, stirring until the sugar is dissolved. When it's just about to boil, remove from the heat and leave for a few minutes for the lavender to infuse. Stir in the squeezed-out gelatine, then strain the mixture through a sieve to remove the lavender.
Pour into small moulds and leave to set in the fridge overnight.
To serve, run a knife around the panna cotta before inverting onto a plate. Sprinkle some dried lavender over the top if you wish.